There is almost always something around the house which needs to be done.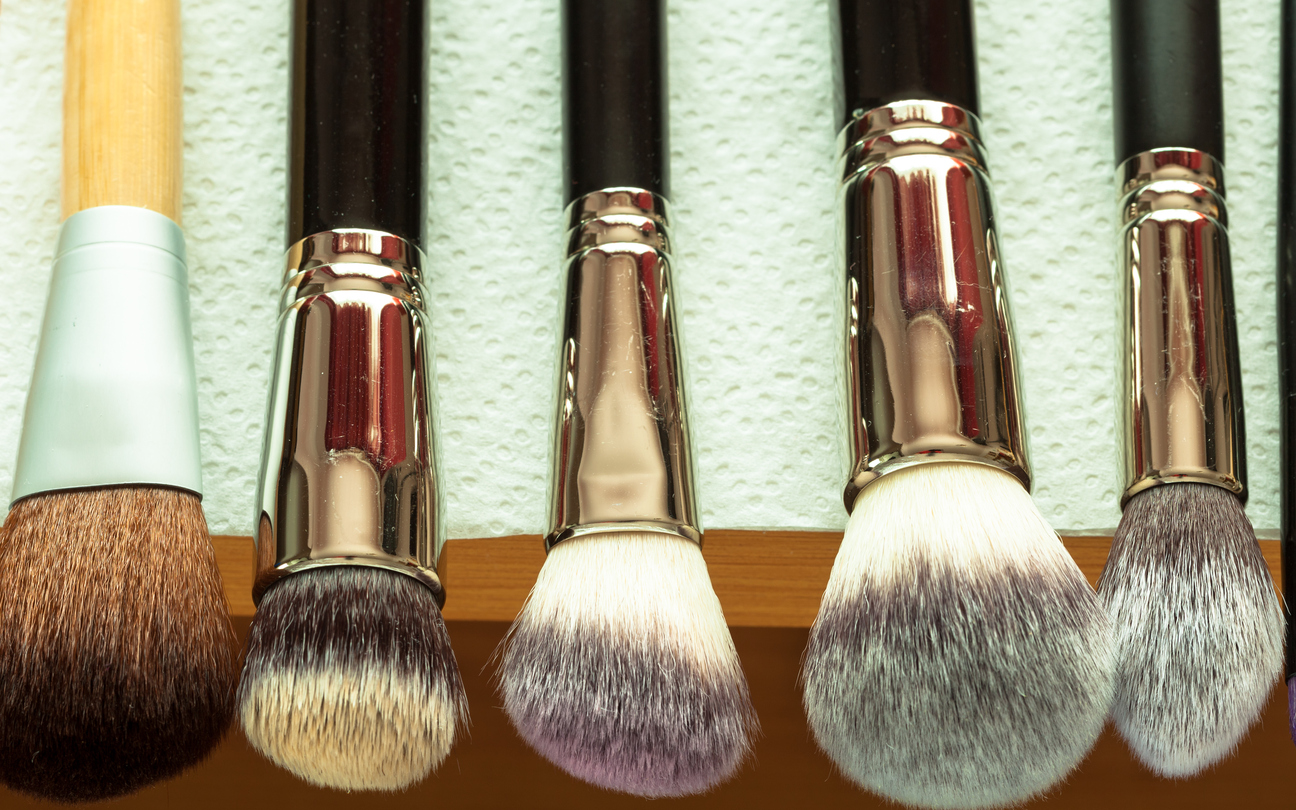 Chances are you keep a mental or physical checklist of what to do throughout the week. While you may be on top of routinely vacuuming and sweeping, there are other bacteria collecting surfaces which you may be overlooking. Here is a list of chores you should be doing every week.
Clean
Your Makeup Brushes
and Sponges
Cream foundation and loose powder can build up, leaving your brushes and sponges cloaked in debris. Your brushes need attention on a weekly basis. Use warm water and a gentle soap (I use baby shampoo), circling the bristles in the palm of your hand to make a lather. Rinse and repeat as often as necessary. Use a soft cloth or paper towel to dry the brushes and shape the bristles back to a round dome. Sponges can be soaked in a bath of soapy water and then washed again with a bar of soap. Squeeze out all of the moisture and then use a towel to pat dry. Allow the sponge to air dry on a paper towel or hand towel.
Wash Your Bath Towels
It is recommended that you wash your bath towel often, every second or third use. Keep in mind hand towels are used more often and need to be replaced daily. If your towels are starting to fray and feel scratchy or rough, it's time to replace them. If your towels are new, and you notice they are slippery or stiff, you may be using too much detergent or fabric softener. Follow the washing instructions on the towels, as well as the instructions on your washer. You need less soap than you think, especially since bath towels are used to dry a clean body.
Disinfect Your Cell Phone
Your cell phone carries harmful bacteria and has been proven to have more germs than a handle in a public restroom. Give your cell a wipe down by disinfecting it properly, according to manufacturer's directions. Carry antibacterial wipes and use them often on your hands.
Sweep, Mop and Vacuum
Depending on foot traffic, weather, pets and how many children come running through the door, vacuum at least once a week. Sweep daily and mop every two to three days. Clean your mop head to keep it sanitary and avoid spreading germs throughout the house. It collects debris so make sure to rinse it out after each use. Allow it to dry completely before storing it away. Clean out vacuum bags regularly and replace your broom when it starts to show wear and tear.
Sanitize Doorknobs, Faucets and Toilet Handles
These commonly touched surfaces quickly collect bacteria and germs. Grab a disinfectant wipe and get cleaning. Or, spray a cleanser on a soft cloth or paper towel and thoroughly clean every other day. Don't forget the toilet seat and light switch. Wash down the countertops and make sure to use fresh, clean wipes or cloths to wash each individual surface.
Replace the Kitchen Sponge
Research suggests you should discard and use a new dish sponge once a week to prevent bacteria buildup. A sponge is a good breeding ground for a variety of bacteria. Even when cleaned with a solution of bleach, it doesn't kill all the germs. It's worth a small investment to treat yourself (and your family) to a new sponge each week to ensure your dishes are getting washed with the least possible germs.
For more of Diane's etiquette tips, you may enjoy Recycling 101. Read her posts on Inc., subscribe to her articles on HuffPost, "like" The Protocol School of Texas on Facebook, and follow her on Pinterest, Instagram and Twitter. Buy her new book, Modern Etiquette for a Better Life.