Heartbreaking tragedy is often followed by breathtaking generosity.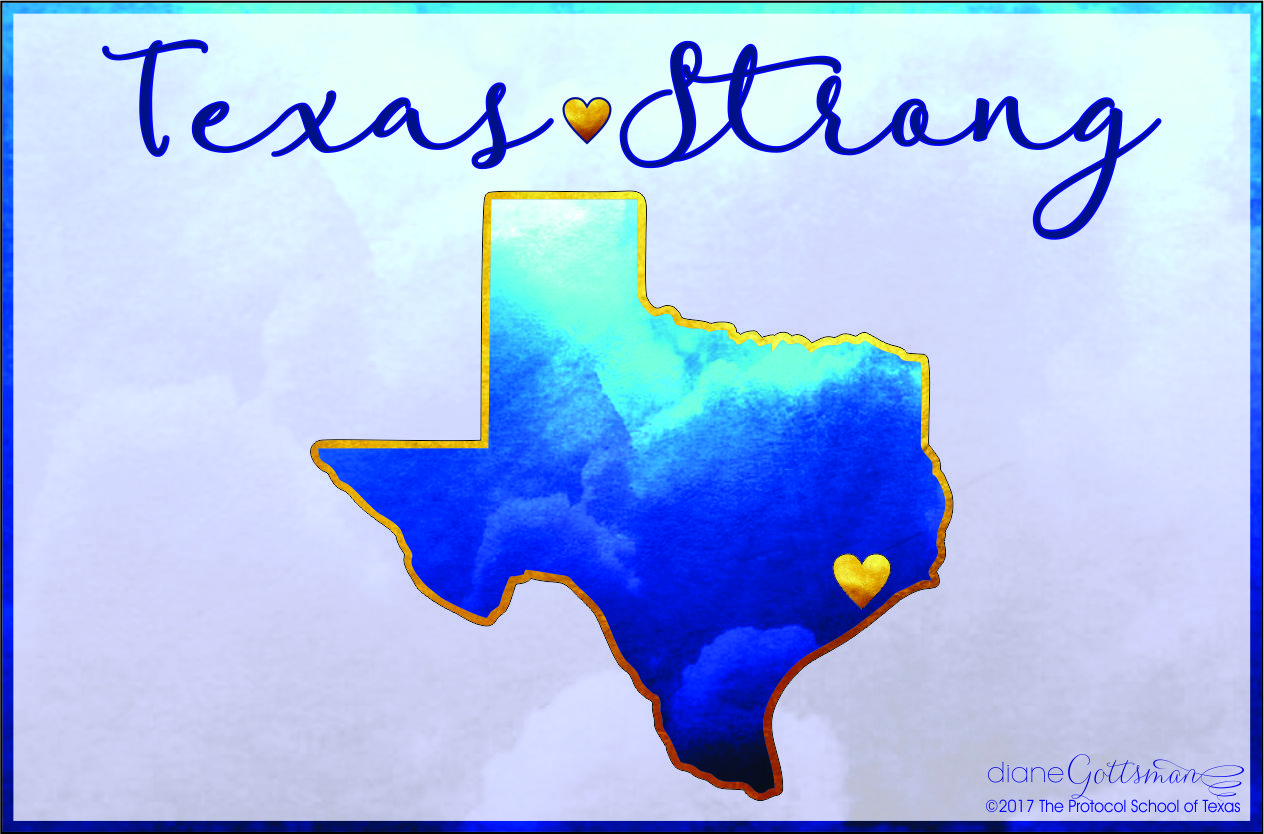 In the wake of the devastation in South Texas, communities and individuals from across the country have come together to support those affected by the disaster. The generosity of spirit shown by volunteers, neighboring states and local organizations is helping to piece back together the region during this catastrophic time. If you are wondering how you can help, here are a few suggestions.
Remember the Little Things
When a flood forces you out of your home, dignity and hygiene are luxuries the most basic essentials, such as undergarments and toothpaste, become scarce. Houston-based charities are helping to make sure that evacuees have access to one of life's important necessities. Consider a donation of funds or new undergarments in a variety of sizes.
Help the Right Way
Some organizations are equipped to collect, sort and distribute donations of clothing, blankets, diapers, food, water and pet supplies. But sometimes, unless an organization specifically requests these items, even the most well-intentioned gifts can end up unused. This is because it's logistically difficult or even impossible to sift through them all and get them to their destinations. Before you give, ask the right way to help.
Every Dollar Counts
Cash is the most effective way to help. A donation of any amount will add up quickly and make a big impact.  You don't have to be a huge organization to make a difference. Give money to charities and outlets you trust. They can use the money to purchase exactly what the recipients need most at a particular time. It also avoids the arduous task of sorting and storing items which are not an immediate need.
Give Money to a Reputable Organization
Many organizations specialize in disaster relief, such as the American Red Cross and Salvation Army. For those who are interested in giving to a specific cause or a group in affected areas but aren't sure where to start, there are independent agencies that evaluate and rate charities based on their financial accountability, transparency and effectiveness in carrying out their mission.
Charity Navigator and GuideStar offer ratings of various nonprofits helping in the wake of Harvey. Charity Navigator suggests the Houston Food Bank, Food Bank of Corpus Christi and the Houston SPCA and many others. Make sure your efforts reach those who need it. Unfortunately, there will be opportunists who try to take advantage of the generosity of those trying to help.
Don't Forget
The effects of Hurricane Harvey will be felt not for days and weeks, but for months and years. In today's world of 24-hour news cycles and short attention spans, remember that those who have lost everything will still be rebuilding after Harvey is no longer in the headlines. Make a note on your calendar in a month or two or six to follow up with your favorite charity and make another contribution.
For more of Diane's etiquette tips, read her posts on Inc., subscribe to her articles on HuffPost, "like" The Protocol School of Texas on Facebook, and follow her on Pinterest, Instagram and Twitter. Buy her new book, Modern Etiquette for a Better Life.