September 29th marks National Coffee Day. Start a tradition by sharing a cup of coffee with a friend is a special treat.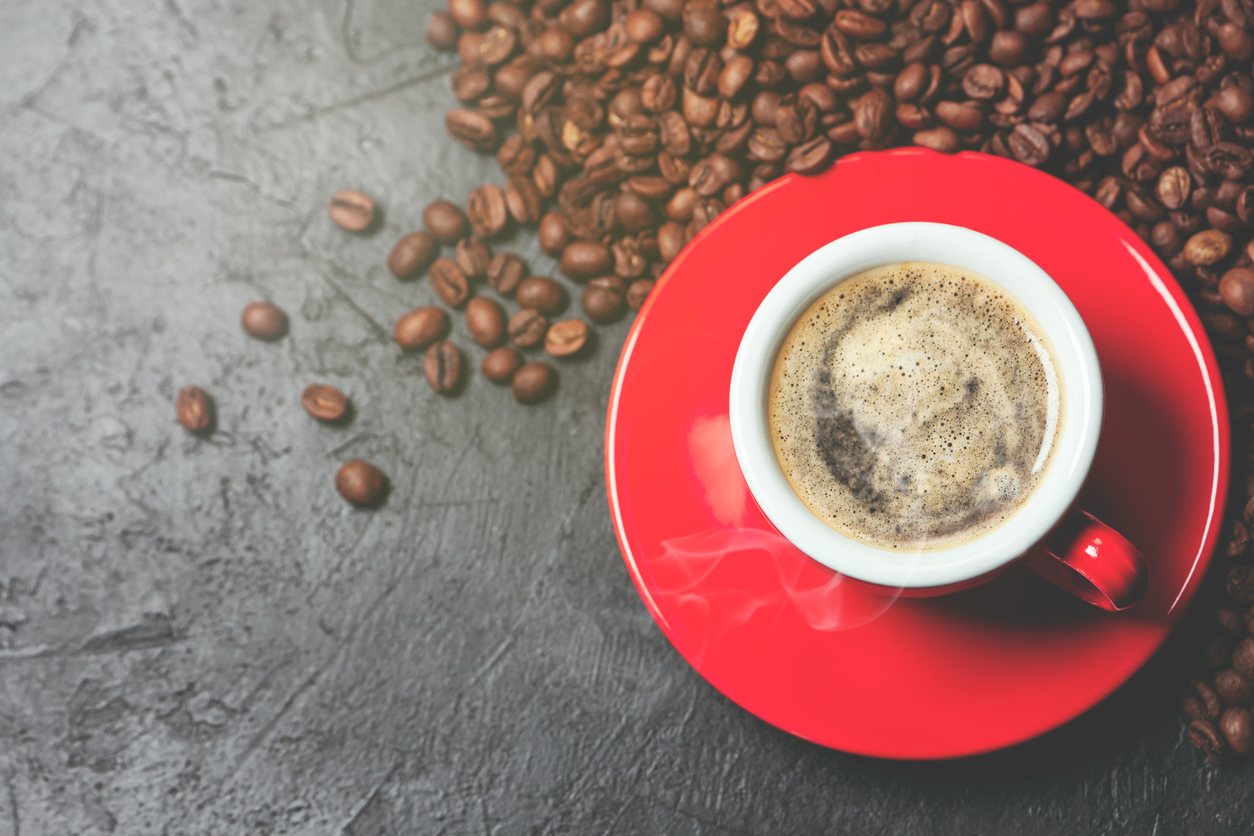 If you're hosting a fall get together, take advantage the cooler weather and set up a coffee bar for your guests enjoy. A "build your own" coffee bar is a festive way to celebrate the season and indulge in many people's favorite beverage.
Serve seasonal favorites such as pumpkin spice, hazelnut, and vanilla, as well as the traditional tried and true.
Allow your guests to cozy up with a personalized mug as they sit by the fire or on the porch with a blanket to enjoy the cool weather. The best part about coffee is it can be served at any point of the day, making a coffee bar versatile at breakfast or dinner. There are several great decaffeinated options on the market so your guests will not stay up all night.
Set the Stage
Gather your vintage thermoses and coffee dispensers in order to serve the hot coffee. Designate an area away from where you are serving your food for this specialty station. Place a runner or tablecloth on the area and have a sign to label the area.
Prepare the Food
It is always nice to provide a small treat along with a cup of coffee. Think of a biscotti, homemade cake donuts, sugar cookies or whatever your local bakery provides if you are not a baker. Part of the fun of having friends over is the aesthetics and the atmosphere you provide your guests. The ceremony of coffee is even more special when you have lovely tidbits to go along with it.
Decorate
Have an assortment of mugs available along with napkins, stirring straws, carafes for cream and different types of sweeteners. Add fresh flowers and special seasonal mementos. Use a set of matching mugs and dessert plates, or mix and match all-white vintage sets for a unique look.
Flavorings
There are so many flavor options when it comes to coffee at your local coffee shop. Provide the same options at home, either purchasing them from the store or making your own. You'll find plenty of recipes online. Pour the syrup into glass bottles and label them with decorative stickers.  Have cinnamon or cocoa powder available for the guests to sprinkle in as well.
Cream and Creamer
It is safe to assume some of your guests will add milk or cream to their coffee. Have a few small carafes of options like half & half, 2%, and almond milk. This will make sure your dairy-free friends have a creamy option, as well.
Be Informed
If you have always wanted to set up a coffee bar, learning about different types of coffee is a good first step. Here are a few popular terms and their definitions.
Café Au Lait: brewed coffee with milk

Cappuccino: a double shot of espresso with steamed milk and topped with foamed milk

Espresso: a more concentrated version of coffee, made by steaming hot water through finely ground coffee beans. Serve in a mini mug or espresso cup.

Latte: steamed milk with a double shot of espresso

Americano: a shot of espresso over hot water
For more of Diane's etiquette tips, you may enjoy Change of Season. Read her posts on Inc., subscribe to her articles on HuffPost, "like" The Protocol School of Texas on Facebook, and follow her on Pinterest, Instagram and Twitter. Buy her new book, Modern Etiquette for a Better Life.