The month of October is filled with sweet treats and Halloween decor, but if you have children with food allergies, it's one more hurdle to navigate.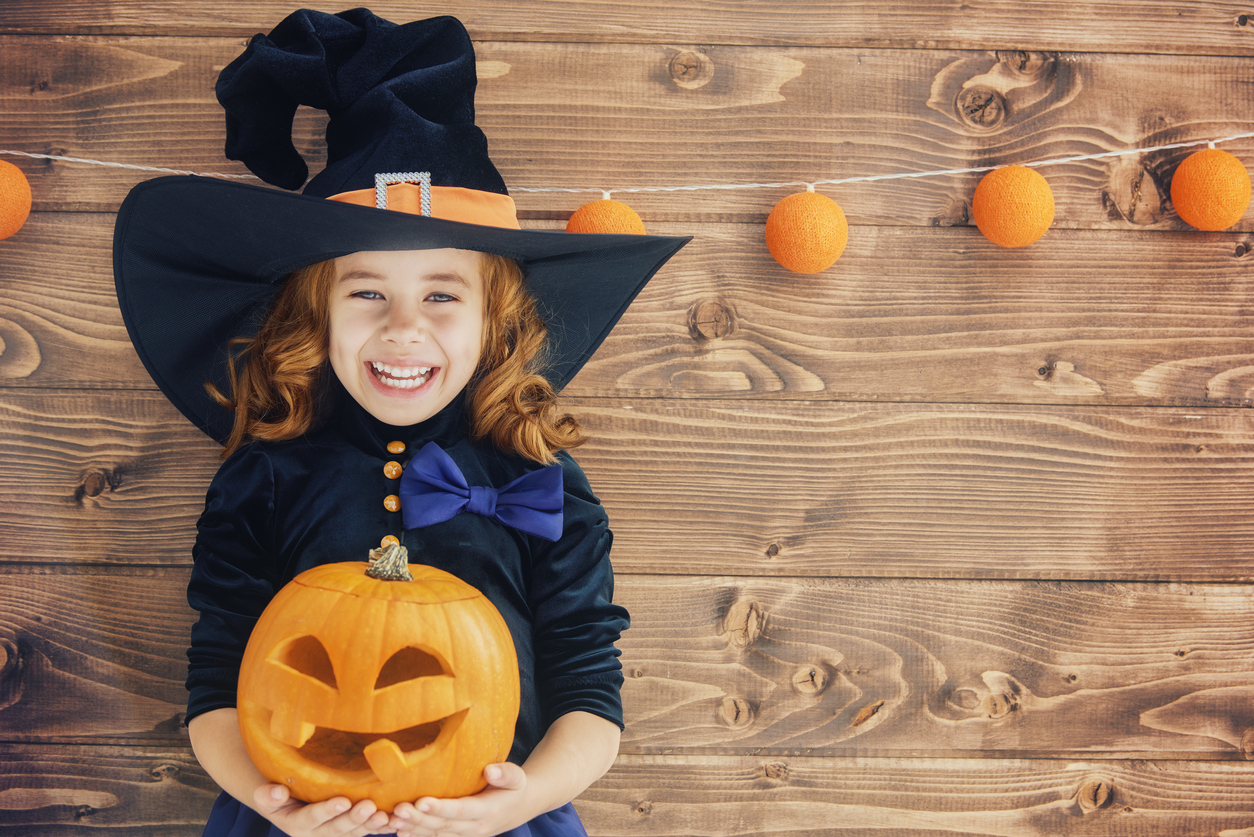 For families without food sensitivities, a peanut butter cup is simply a delicious confection, but for those who are severely allergic, it can be the difference between fun and an emergency trip to the hospital.
Here are some steps you can take to create a fun Halloween experience for all.
Prepare Your Child
Take the time to sit down with your little one. Explain this holiday and how they need to protect themselves. Preparing your child to go to houses with teal pumpkins, or accepting non-food treats will help their Halloween experience go more smoothly. Discuss the severity with other (non–allergic) parents and children who may not understand the reasons for being cautious. Let them know you are doing your part to keep their friend safe and healthy.
Distribute Allergy-Free Snacks to Neighbors
Not everyone will take the time to plan for food allergies during Halloween. Handing out your own allergy-free snacks to neighbors and friends will help protect your child and increase awareness. Let your neighbors know your child will be looking forward to trick-or-treating at their house and you wanted to offer some options which are safe for your child to eat.
If your child is attending a party, ask the host if you may bring some 'safe' treats and plenty to share with their friends: glow sticks, books, spooky pencils, juice boxes, honey sticks, mini flashlights and applesauce are only a few ideas. Get your child involved and be creative. The party host will appreciate your assistance.
Teal-Pumpkin Awareness
The Teal Pumpkin Project was created to protect, raise awareness, and create an inclusive environment for all who wish to trick-or-treat. If you have allergy-free treats available, place a teal pumpkin on your porch. This notifies other families your treats are safe for them. Their website contains a list of free resources, products and events which are safe for everyone. Painting your pumpkins teal can be a fun and informative family activity to do before Halloween arrives.
Be Ready for an Emergency
Food allergies are not something to take lightly. EpiPen recommends children who suffer from a serious allergy carry 2 EpiPens anywhere they go. This Halloween, double check your belongings before heading out to trick-or-treat as to not leave the EpiPens behind. If you are dropping your child off at a friend's house, leave their Epinephrine with a responsible adult.  
Throw Your Own Halloween Party
If you feel as though trick-or-treating is not a good option for your family, consider hosting your own Halloween festivities. This will allow you to have better control of the foods your children come in contact with and still have a spooktacular time.
Set up a projector in the backyard and play the Halloween movie of your choice. Have snacks and drinks everyone can enjoy. Create your own version of trick-or-treating with the adults at the party. Each adult can have their own treat to hand out, but you can only get one if you "crack the creepy code."
There are several other ways to have an exciting Halloween. You can create festive stations in your backyard with activities for the kids. Face painting, pin the spider on the web or pumpkin bowling are great activities to keep everyone at the party entertained. Or, fill a piñata with the treats of your choosing and let the kids have a swing.
Here is a list of allergy free treats and Halloween recipes to concoct in your cauldron this year.
For more of Diane's etiquette tips, you may enjoy Halloween Costume Party Etiquette. Read her posts on Inc., subscribe to her articles on HuffPost, "like" The Protocol School of Texas on Facebook, and follow her on Pinterest, Instagram and Twitter. Buy her new book, Modern Etiquette for a Better Life.