October 28
th
is National
Make a Difference Day,
where v
olunteers around the country will give their time to serve their communities in a wide variety of ways, including food drives, park clean-ups and more.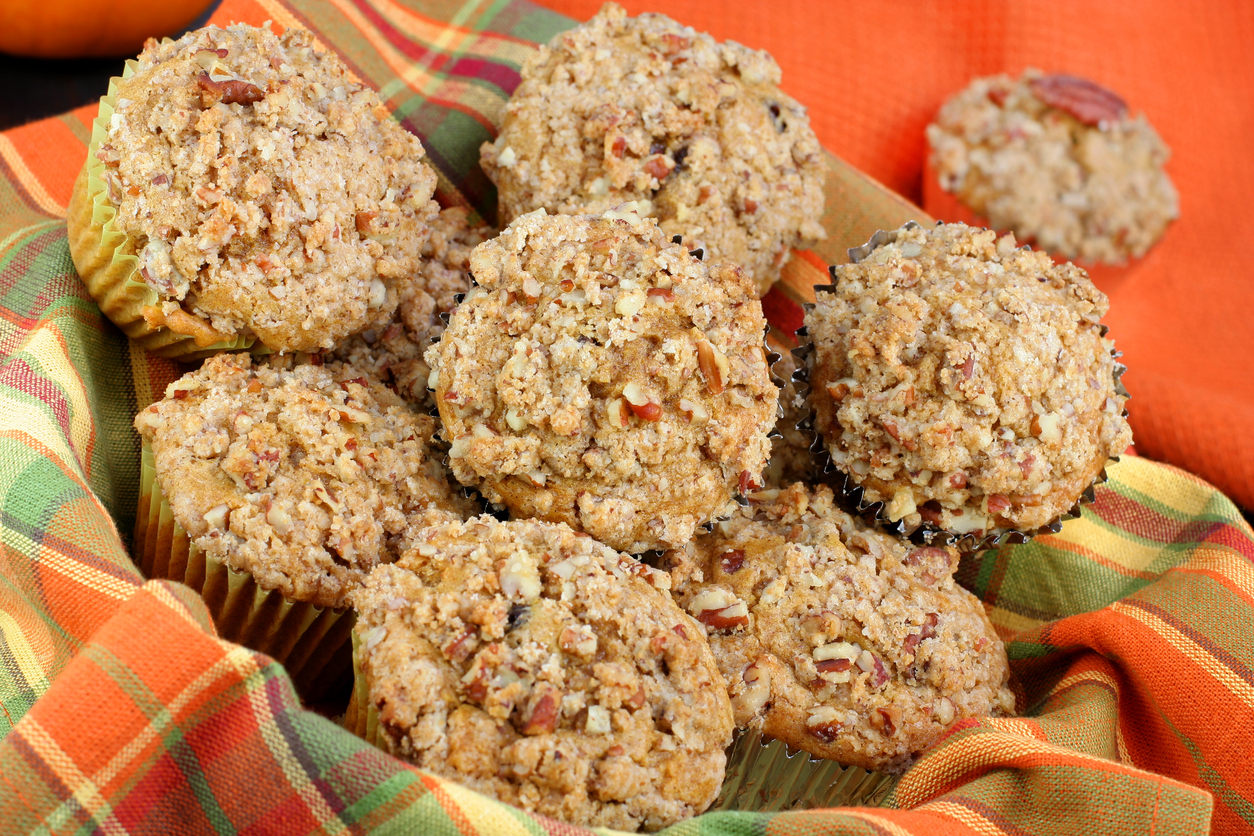 It's a reminder to make your corner of the world a better place and add a deeper meaning to your days. While donating time to a worthy cause is commendable, finding little ways to lift up those around you on a daily basis can also make an enormous impact. Make a Difference Day is the perfect opportunity to do so.
Everyone has the power to routinely do good. Small, thoughtful gestures can have a major effect, whether for a loved one, a friend, a neighbor or a perfect stranger. But the biggest impact may be the feeling of having done some good for another human being.
Here are 10 small ways to make a big difference in your world.
Invite an Acquaintance to Coffee
If there's someone you would like to get to know better, reach out and meet them for coffee. A mid-morning or afternoon break takes less time than meeting for lunch, and can build on a solid future relationship. It takes time to forge a connection with a new friend and meeting over coffee is a low-key, easy way to explore and establish a foundation.
Play with Your Pet
When life gets busy, pets are often shortchanged. Devote time to your furry best friend, whether through an extra walk, a trip to the dog park or a bath and cuddle. Your pet will love the attention and you'll reap the health benefits. Studies show pets can reduce your blood pressure, cholesterol, stress and anxiety levels while boosting your immunity. Don't have your own pet? Volunteer at your local pet shelter or consider adopting a four legged friend who needs a warm and safe home.
Treat a Neighbor
It's not uncommon for people to be so busy they don't really know who lives next door. Make an effort to become acquainted with those around you through a simple but friendly gesture. Cut seasonal foliage from your backyard and drop it off at a neighbor's house with a basket of fresh baked muffins. Bring in their recycle bin or sweep their walkway. Let your neighbors know you are available if they need something in a pinch. Take over a list of important numbers for people who have recently moved into the neighborhood. And, by all means, quiet your own barking dog. That one effort will be a huge step in building neighborhood goodwill.
Write a Note
Look for examples of someone going the extra mile or putting love into a project or a good deed, then let them know you noticed. Whether it's on paper or by email, send a few quick lines thanking someone for a kindness or paying them a compliment. If they reply back, which they often will do, you will reap the benefit of a job well done. Either way, do it from your heart because it's a nice thing to do.
Teach Someone to Read
Contact a literacy group in your area to learn how you can help an adult or a child who needs help learning English (or another language). Your efforts will help promote education, self-sufficiency, a better quality of life and a stronger community. Helping others learn a language is a good way to make a difference.
Deliver Food
Loneliness is one of the biggest afflictions we suffer from as a society, and seniors are one of the most vulnerable populations. Taking a meal to an older person accomplishes a few things: it helps ensure they have good food to eat, lets you know they are alright and provides much needed companionship. Spending time with someone is one of the most important things we can do for each other. It lets them know someone sees them, hears them and truly cares.
Compliment a Stranger
Encouraging words are an easy, yet valuable gift, to give to another person. If you notice great shoes or a funny T-shirt on the stranger waiting in line behind you, let them know you. See a child behaving well? Compliment their parent for a job well done. If you appreciate a magazine article or blog post, send a positive comment to the writer. You will be surprised at how much better you feel when  doing or saying something kind to someone else.
Say Yes to an Invitation
Substitute the coziness of your pajamas and a night of Law and Order reruns to share dinner with a friend, grab a drink with a coworker or attend a special gathering. Investing your time in those around you builds a deeper community and strengthens established connections.
Smile
Take a moment to say hello and acknowledge the people you interact with daily: the bank teller, your dry cleaner, the mail carrier, and any other front-line service people you encounter regularly. Put away your cell phone and recognize the humanity of those who are helping you. You have the potential to impact another person's day, perhaps life, and they will also be a little friendlier to those who come in behind you. It's easy, free and promotes good feelings.
Create an Old Fashioned Photo Album
Photos often live on computers and cellphones, seldom making it into physical form in someone's hands. Photos of loved ones or happy memories are emotionally transformative; they provide an energizing lift whenever you look at them. Using an online service or simply putting prints into a scrapbook, will provide meaningful memories for a parent, a sibling, a child, a dear friend or yourself. Creating a personalized photo book is a good way to remember the past, both for you and the recipient of the gift. 
For more of Diane's etiquette tips, you may enjoy A Charitable Take on Gift Giving. Read her posts on Inc., subscribe to her articles on HuffPost, "like" The Protocol School of Texas on Facebook, and follow her on Pinterest, Instagram and Twitter. Buy her new book, Modern Etiquette for a Better Life.