There is much confusion when it comes to this popular root vegetable. Did you know your yam may be sham?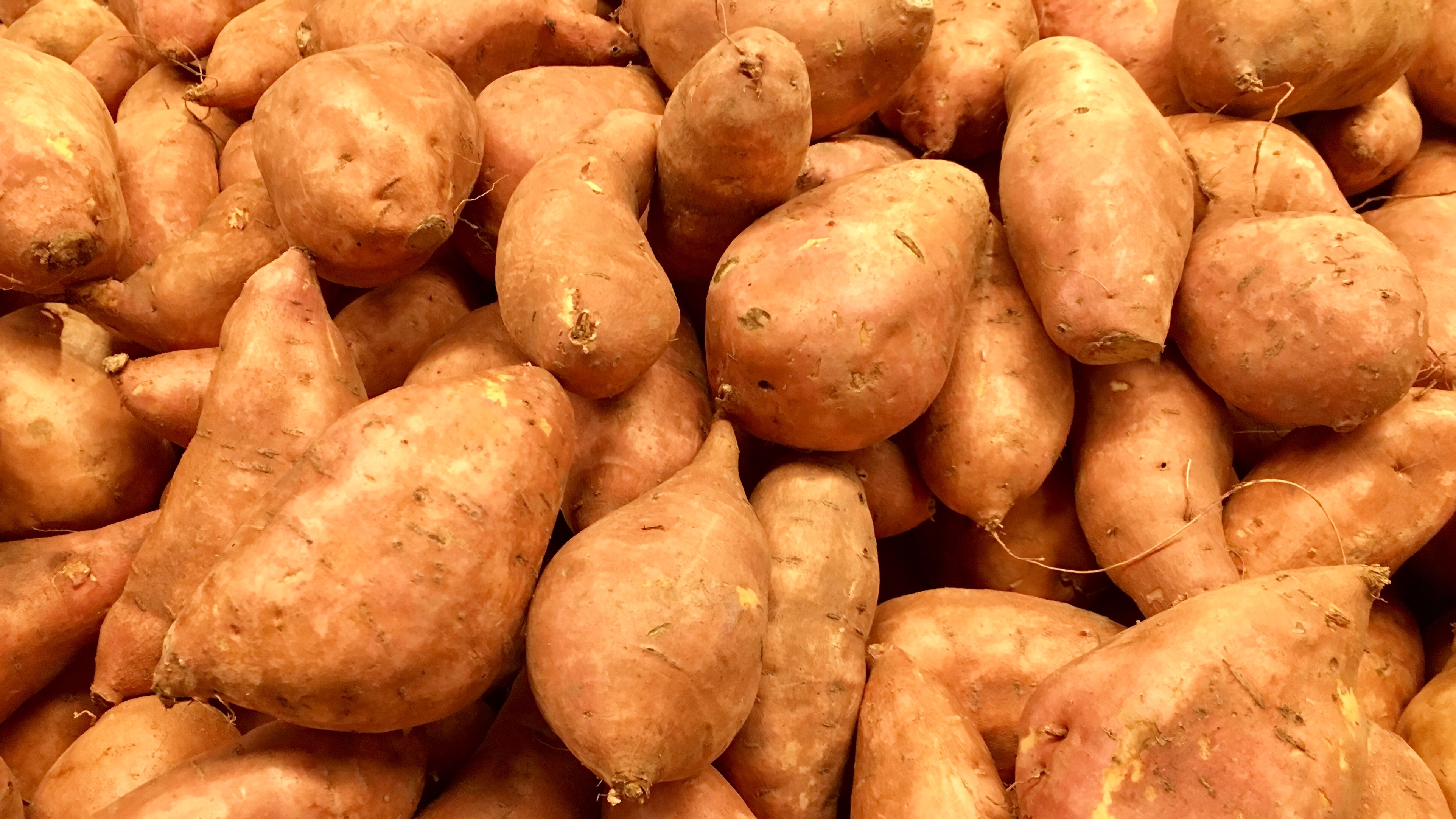 We all have fond holiday memories and many revolve around the dining table. It might be difficult to remember a Thanksgiving without your grandmother's candied yams. Or, you may be searching through old recipes for your mom's sweet potato casserole to serve on your Thanksgiving table this year.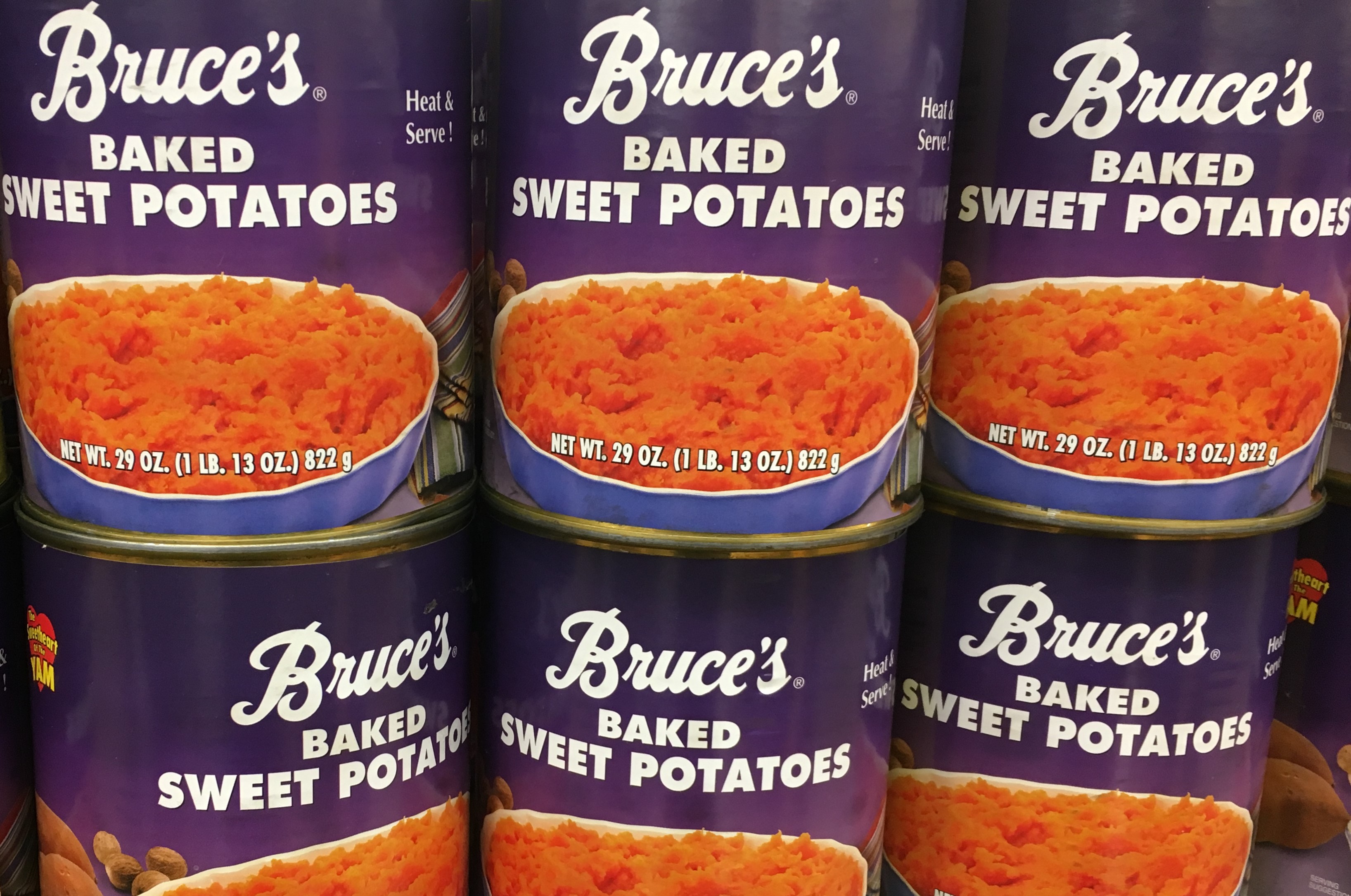 This year, dazzle your guests with a little sweet potato – yam trivia.
Sweet Potatoes
When you think of a sweet potato, you picture the fleshy root vegetables, usually dark orange or red, with tapered ends. These roots aren't potatoes at all. They are in the morning glory family, and the delicious meat inside cooks to a soft, sweet texture. They're a favorite ingredient during the holidays for casseroles, roasted as a brown sugared side.
The flesh of a sweet potato comes in a variety of colors, including orange, yellow, white and orange-red. The two most popular types of these potatoes are firm and soft. Firm sweet potatoes have a lighter colored flesh and do not have a sweet taste, whereas soft sweet potatoes have an orange colored flesh and tend to be much sweeter. This is where the confusion takes place because many inaccurately refer to soft sweet potatoes as a yam.
Yams
While yams are heavily located in the regions of Africa and Asia, they are slowly making their debut in the United States. Just like sweet potatoes, yams also come in a variety of color. However, when it comes to taste, you may be disappointed. Yams have a dry taste and are viewed as a starchy dish, rather than sweet.
I make a canned yam dish every year because it's one of my daughter's favorites. The main ingredients: yams, butter, brown sugar, cinnamon, crushed pineapple. But, I suddenly realized my favorite can may not be a yam at all. It's clearly marked on the front label "Cut Sweet Potatoes."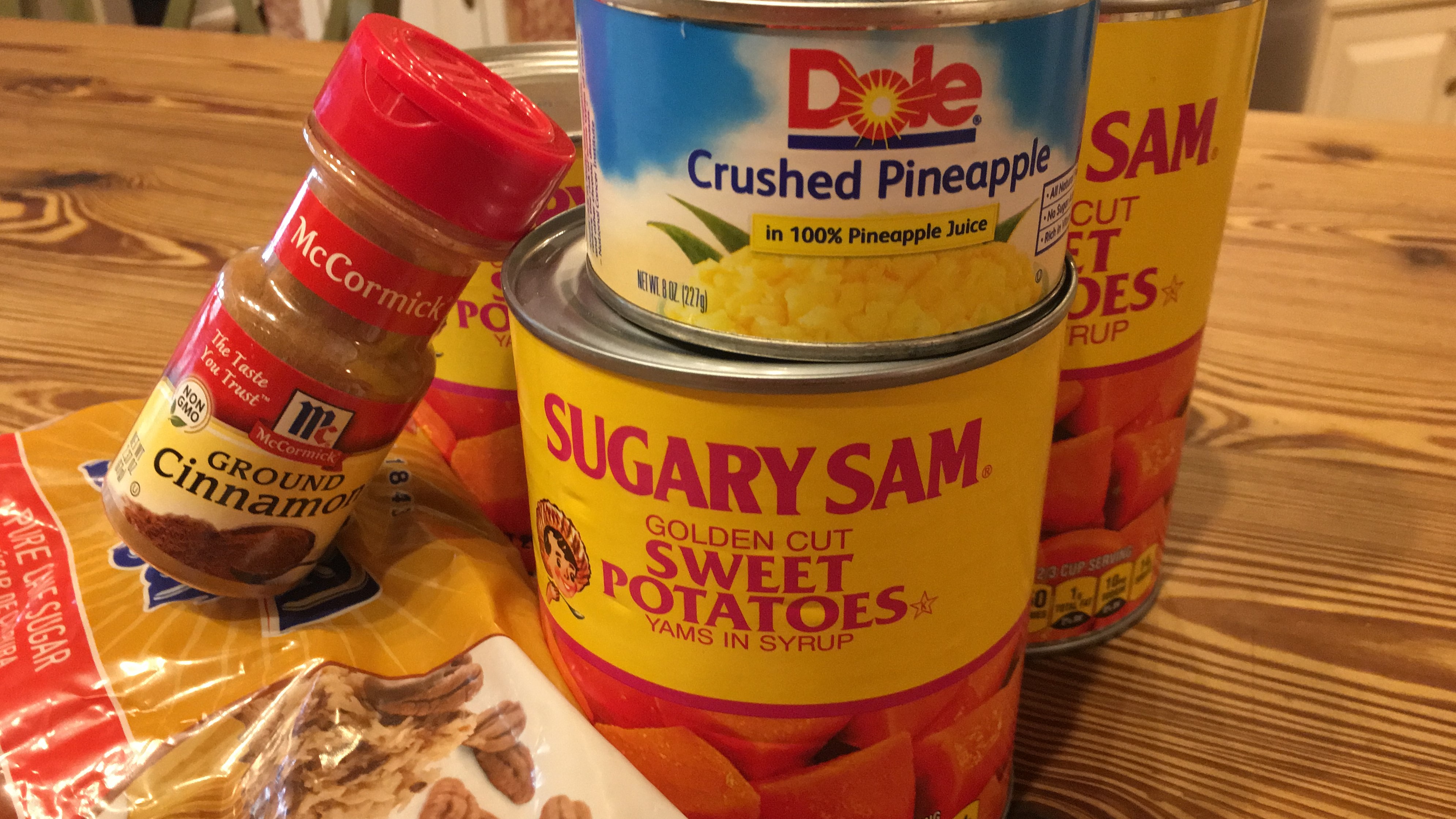 A Yam by Any Other Name…
All of this begs the question: why all the confusion? Most experts agree that the word "yam" arrived in America in the 1800s and is related to a word from several West African languages, "nyami." Nyami means "to eat," and the shortened version "yam" was co-opted by marketers to refer to a variety of sweet potato.
According to StartCooking.com, "In the USA, 'yams' are actually sweet potatoes. The terms are generally used interchangeably, the U.S. Department of Agriculture requires that the label 'yam' always be accompanied by 'sweet potato'."
How to Choose
You can rest assured you're likely purchasing a sweet potato – not a yam – in American supermarkets unless you're in a specialty store. When choosing which variety to add to your holiday table, select based on your needs. For casseroles and sweet dishes, choose the orange or dark purple sweet potatoes. They'll become soft and buttery when cooked and pair perfectly with brown sugar or marshmallows in your signature dish. The white variety of sweet potato shines in savory dishes, particularly when roasted and paired with your favorite spices. Find your favorite by trying several types.
Here is a recipe from Cooking Light to add to your holiday table.
For more of Diane's etiquette tips, you may enjoy Dining Etiquette: How to Deal with a Spicy Bite. Read her posts on Inc., subscribe to her articles on HuffPost, "like" The Protocol School of Texas on Facebook, and follow her on Pinterest, Instagram and Twitter. Buy her new book, Modern Etiquette for a Better Life.