As the weather cools, few things in life can beat waking up to the smell of a fresh pot of hot coffee.
Whether you consider yourself an average coffee drinker or coffee connoisseur, there's always something to learn. Jordan Rosenacker, the co-founder of Atlas Coffee Club, shared some fun facts to welcome the start of the season I think you might enjoy.
Did you know…
Coffee is Actually a Fruit
Coffee beans are from the pits of cherry-like berries which grow on bushes. The seed of the berry looks like a bean. Farmers harvest the coffee cherries, then process and dry them in a multiple step process either by hand or machine each year.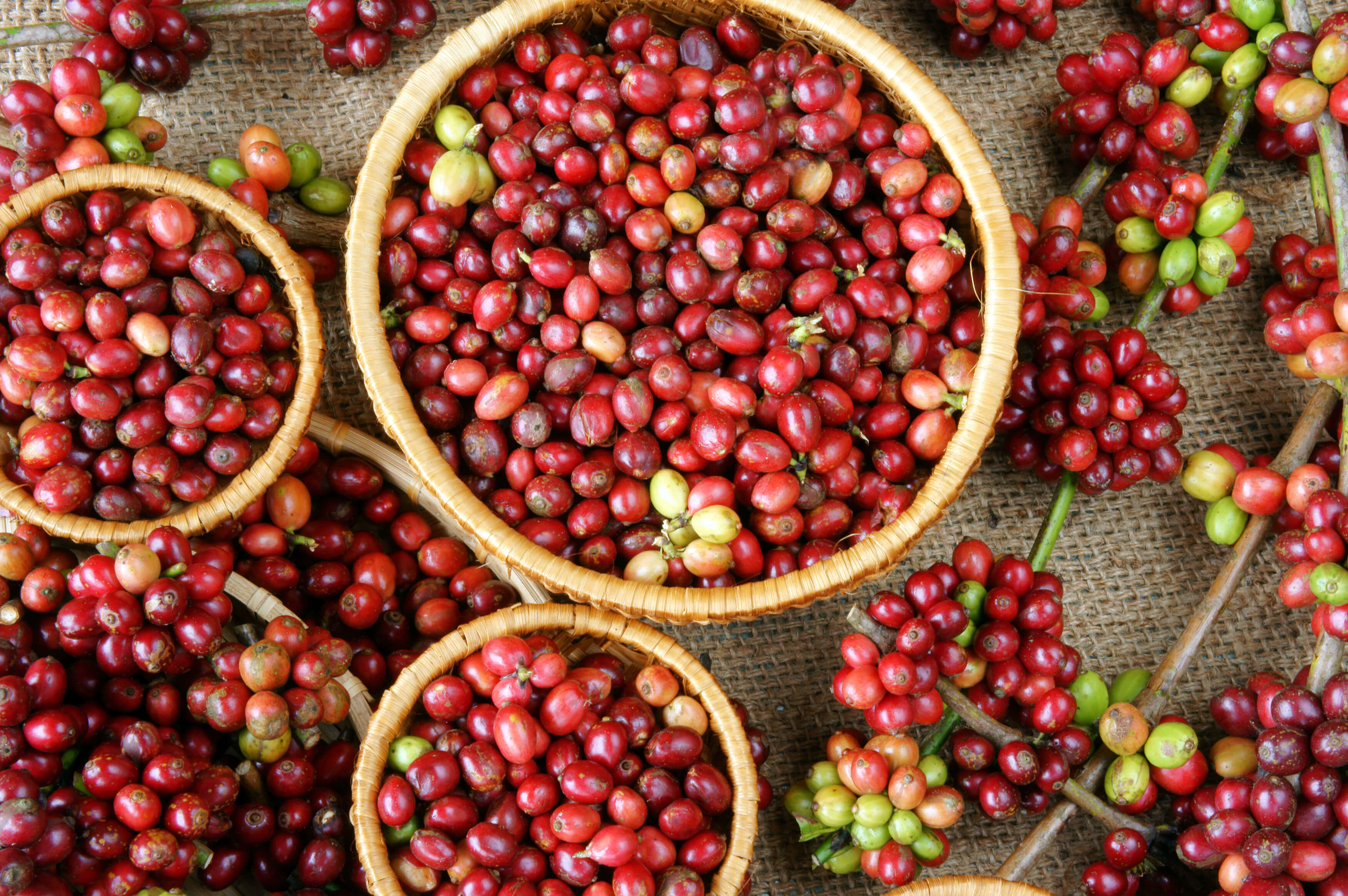 Over 100 Coffee Varieties
The two most common types of coffee are Coffea Arabica and Coffea Robusta. The main difference between Robusta and Arabica is taste. In fact, Robusta is the easier bean to tend to and has a higher yield, but the flavor profile severely lacks in quality compared to Arabica. Robusta coffee beans have tastes similar to burnt rubber, with a big part of this taste due to the high amount of caffeine with Robusta beans, almost double the amount of caffeine than Arabica coffee. While this increase in caffeine brings more energy to the consumer, it also comes with a bitter flavor. Arabica beans are the superior beans boasting a better flavor profile and aroma.
T0 learn more, click here.
History
The term coffee is derived from an Arabic term meaning "wine of the bean." Coffee was first discovered in Ethiopia during the 9th century when goat farmers happened to find their goats acting suspiciously jittery and strange. They traced this peculiar activity among their goats to the consumption of these mystery berries.
Curious and inquisitive about the effects of these mystery berries, a local monk decided to brew the beans. He came to find out and reported the berries he brewed, not surprising to us now, kept him awake late into the night. And thus the first cup of coffee was brewed.
More Flavor Compounds Than Wine
There are over 800 aromatic and flavor compounds found in coffee, as opposed to wine, for instance, which only has about 200. While there are many factors that alter the compounds in coffee, a prominent one is its origin. With single origin coffee, you're going to notice three things. Single origin coffee features unique flavor profiles, better quality and a true representation from a specific region. It is also fun to compare the taste profiles of coffee beans from different regions. One morning you may love an Ethiopian roast, and the next you may prefer a Colombian roast.
50+ Countries Cultivate Coffee

From Tanzania to Peru, Papua New Guinea to Guatemala, more than 50 countries around the world produce coffee.  All of these coffee-producing countries live within the coffee belt, an imaginary line wrapping around the earth. It is exported in 60-kilogram bags across the world amounting to over 150 million bags produced each year.
Espresso Without a Machine
If you have a French Press, Moka Pot or Aeropress, you're in luck. You can make espresso at home without an espresso machine. Forcing steam through the ground coffee of your choice will make a strong espresso. It is commonly served in an espresso cup and is the base for many popular coffee drinks. The main thing to remember is: pressure is key. Here's a handy guide.
A Few Notable Coffee Consumers
Louis XV grew his own coffee out of greenhouses at Versailles.
Benjamin Franklin was an avid coffee shop customer, frequently visiting a local shop in London to hold meetings, play games of chess, and spend time with friends.
The French Philosopher Voltaire supposedly drank 50 cups of coffee per day.
Teddy Roosevelt consumed approximately a gallon of coffee a day. The average coffee consumer only drinks about 3 cups a day.
Thanks, Jordan, for the interesting info!
For more of Diane's etiquette tips, you may enjoy Tea Etiquette. Read her posts on Inc., subscribe to her articles on HuffPost, "like" The Protocol School of Texas on Facebook, and follow her on Pinterest, Instagram and Twitter. Buy her new book, Modern Etiquette for a Better Life.