Despite all the typical lofty resolutions made at this time of year, there a few simple habits that are almost guaranteed to build stronger connections socially and professionally.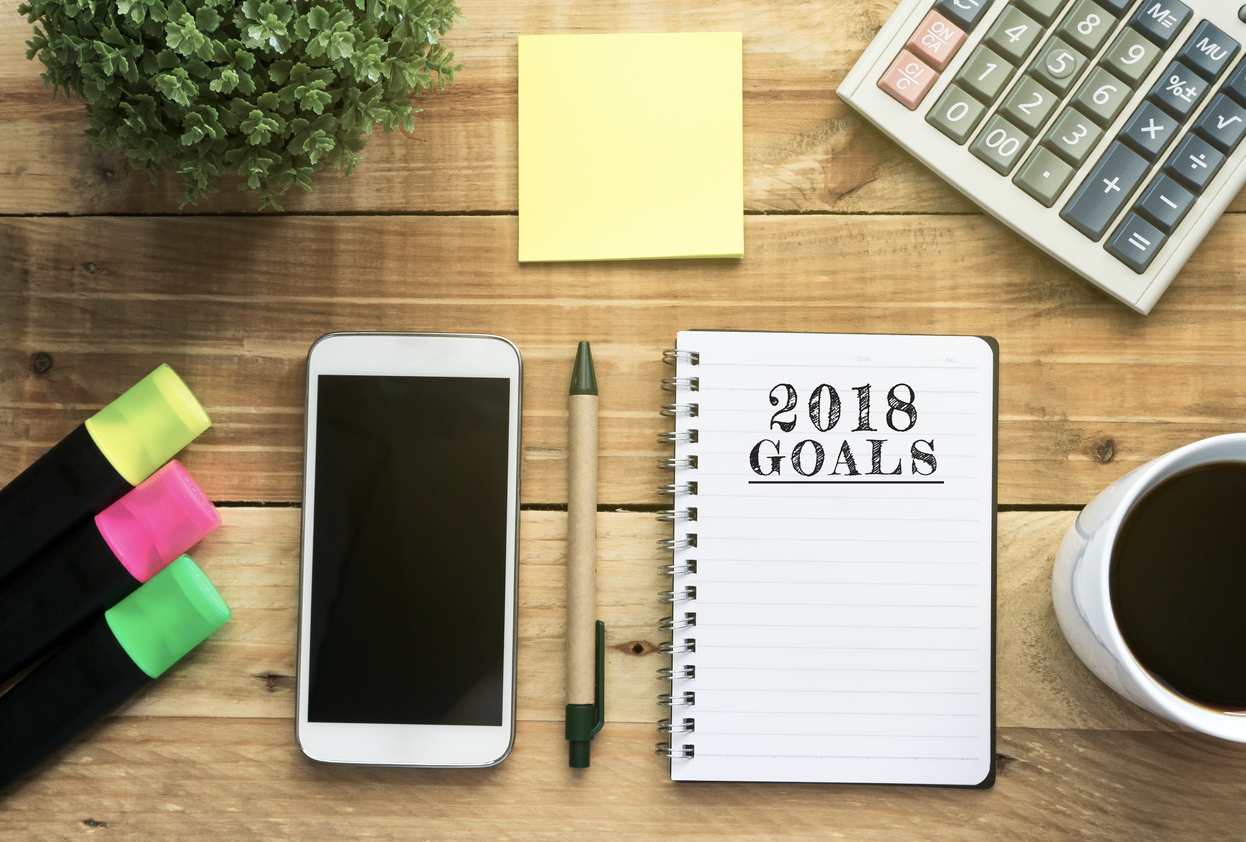 Here are ten etiquette tips to help take your relationships to the next level this year.
Open Wide and Smile
The wealth of positive results from moving a few facial muscles is astounding. Opening your mouth and showing your teeth will help you appear happier and more genuine, leaving a lasting impression. Research shows a smile can even elevate your mood and create a sense of well-being. "One smile can generate the same level of brain stimulation as up to 2,000 bars of chocolate" (without the added calories!).
Focus
Giving your full attention to another person sends the message you value the relationship and care about what they are saying. The next time your mind starts to wander in the middle of a story, re-engage by asking an open-ended question. Put forth the effort to engage and come to the table interesting and interested. The best conversationalists allow others to take the spotlight and shine.
Polish Your Shoes
If you think no one notices what you wear on your feet, you are wrong. The condition of your shoes is likely an indication of the state of your life. Do a spot check of the soles, heels and tips of your toes. Make sure your shoes are in good repair, clean and polished. When not in use, store them away in see-through containers, on shelves or a rack. Invest in shoe trees, polish, a soft bristle brush and fresh laces for your oxfords. Check your shoes weekly for scrapes, scuffs and signs of wear and tear. Take shoes that need extra attention to a cobbler.
Learn to Make a Toast
A heartfelt toast can elevate any occasion, but the perfect words seldom come naturally. Before you raise your next glass to honor someone special, follow a simple formula for toasting success: Stand Up, Speak Up and Sit Down. Avoid "winging it" without thoughtful preparation. If you absolutely can't stand in front of a crowd without a little security, write out short bullets on a small piece of paper to ease your mind. If you rehearse multiple times, you will most likely sail through the toast with confidence.
Introduce Others the Right Way
Take the awkwardness out of socializing in a crowd with a few simple rules. The most senior person's name is spoken first in a professional introduction. For example, "Susan Childers, I would like to introduce Austin Gwenn." Avoid using nicknames or only the first name such as "Austin." Always say their first and last name. Honorifics are customary for dignitaries, religious leaders, politicians, military leaders and professionals such as doctors and professors. But, generally, a first and last name is acceptable. The bottom line, show respect for those you are introducing. In most cases, no one will notice whose name you said first, but they will remember your ease of delivery.
Open Your Own Door
In a professional setting men and women hold equal status. A woman who arrives at the door first should not hesitate to walk through it or even hold it open for a male colleague. In social settings, it is still considered polite for a man to open the door for a woman. However, a woman should not hesitate to keep a door propped open for a man walking behind her or carrying heavy packages and needing a helping hand.
Hold an elevator door open for those walking up (instead of pressing the "close" button to make the door close quickly!) A revolving door is a bit more confusing. The protocol is a man should step in and get the door moving for the woman to step into the next compartment. In reality, if a woman arrives first, I suggest she step in and push it herself.
Use Your Best Table Manners
There is no excuse for not knowing how to behave at the dinner table. This means being a pleasant and enjoyable dining companion, chewing with your mouth closed and using the right utensils. Despite the world becoming more casual, dining skills are not a thing of the past. People may feel less awkward at the table when they know some basic dining skills.
Write a Thank You Note
Whether for a gift, an act of kindness, or following up after a job interview, a note of gratitude is a powerful tool. A handwritten note shows others you acknowledge and appreciate their efforts, which in turn will leave a favorable impression.
RSVP Within 24 Hours
Waiting too long to respond back to an invitation gives the illusion that you are holding out for a better offer. Don't put off declining because you don't want to let the host down; they will be far more put out if they feel you were stringing them along. Or, even worse, waiting until the last minute.
Put Your Cell on Airplane Mode
Always give preferential treatment to those who are physically present. It's easy to allow technology to lead to a few serious breaches of etiquette. Take advantage of your phone's many features including airplane mode, silent, vibrate and voicemail. Turn your phone off and engage.
For more of Diane's etiquette tips, you may enjoy 10 Steps to Living a Full Life. Read her posts on Inc., subscribe to her articles on HuffPost, "like" The Protocol School of Texas on Facebook, and follow her on Pinterest, Instagram and Twitter. Buy her book, Modern Etiquette for a Better Life.