January 23rd is National Pie Day, and there's nothing more American than a freshly-baked apple pie.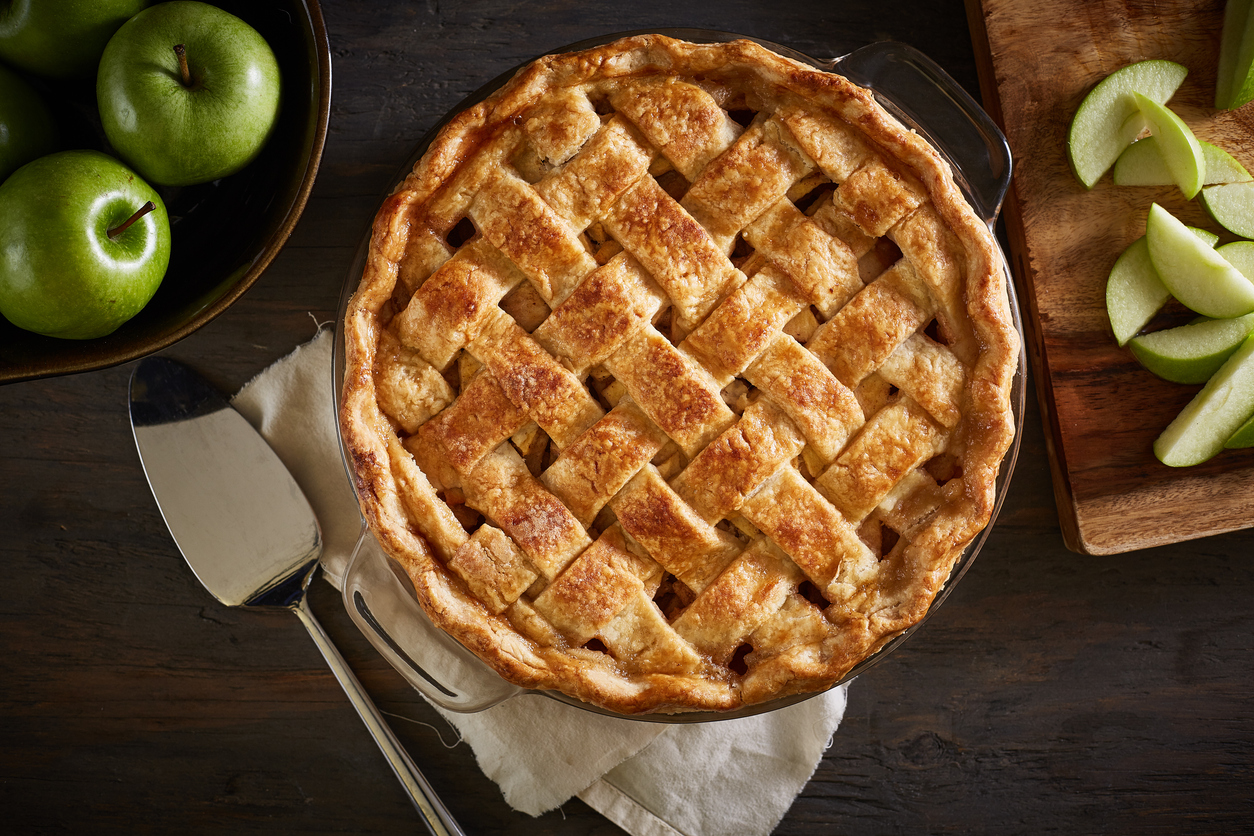 And with numerous creative takes and variations, it's earned the top spot as America's fan favorite—36 million fans, to be exact. What better way to celebrate National Pie Day than with a big ol' slice of heaven?
Our obsession with pie became a classic piece of Americana in the 1950's. And thanks to moms and grandmas across the nation, it was served up with a little helping of manners.
So whether you're having your neighbors over for a Pie Day soiree or planning to surprise your honey with an early Valentine's Day treat, keep these helpful tips in mind when serving up a slice.
A Bird in the… Pie
Whether you know it as a pie bird, chimney, vent or whistle, there's a purpose for that little ceramic funnel tucked away in your catch-all kitchen drawer. That trusty little tool helps vent the steam from your double-crusted pies and helps to prevent your pie fillings from spilling over. How else do you think granny kept her pie crusts nice and crispy? So next time you get ready to bake, bring out that cute little pie bird and watch as the steam rises through the hollowed-out spout. You'll be left with a mouthwatering, buttery-flaky crust your guests won't soon forget.
A Finger in Every Bowl
The main course has ended and it was delicious. But while your guests' hearts and tummies may be left feeling content, their fingers might be feeling a little sticky from a thoroughly enjoyable meal. Before you bring out your knock-out apple crumble, consider reviving an old tradition that your guests may actually appreciate—the finger bowl.
A finger bowl is a glass bowl filled with water normally brought out before the dessert course is served. Guests are invited to dip the tips of their fingers, one hand at a time, into the bowl, to rinse between courses. Proper protocol suggests diners should bring their fingers down to the napkin placed in their lap rather than bringing the napkin above the table to their fingers.  If there is a lemon slice in the bowl of water, it should not be squeezed, touched or eaten.
The finger bowl ritual, which began long before forks were invented, slowly lost popularity when rationing began in World War I. And although it isn't likely you'll come across them at the next dinner party, it is an excellent way to make your guests feel welcome and appreciated.
The Instagram-worthy Slice
Yes, Virginia, just like there is a Santa, there is also a right way to serve pie—and it's all about the presentation! Leave the pie tins in the kitchen and clean off your prettiest serving dish—that's what it's there for, after all.
A standard nine-inch pie should serve about six to eight slices, but the first one is always the trickiest. For pie slicing perfection, remember the 1-2-3 rule. After making the first two cuts to form your first slice, cut a third time to form your next slice. This gives the pie a little wiggle room so your first serving is picture-perfect.
The Perfect Party Plan
Serving up mini, bite-sized pies or empanadas at your Pie Day party? Before you begin to work the room like the social butterfly that you are, remember pies, desserts and other treats should be held in your left hand to allow you to mingle as you please.  Whether it's on a napkin or small plate, your left hand should be tasked with holding your food to keep your right hand available for handshakes, side-hugs, and even the occasional high five (go ahead, your food should get the recognition it deserves!).
Diane shares her Dessert Etiquette fun facts and tips with the Good Day Austin team: 
For more of Diane's etiquette tips, you may enjoy Get a Scoop of Coffee Facts. Read her posts on Inc., and HuffPost, "like" The Protocol School of Texas on Facebook, and follow her on Pinterest, Instagram and Twitter. Diane's latest book, Modern Etiquette for a Better Life is available on Amazon.