Master All Social and Business Exchanges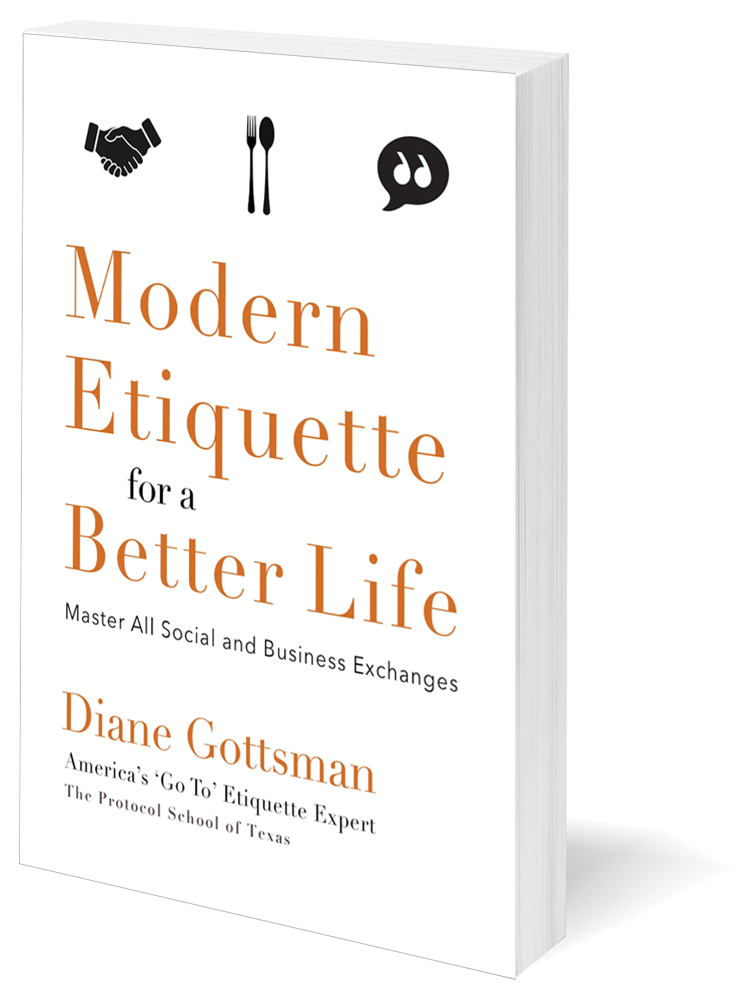 Order Your Copy Now!
Amazon | Barnes & Noble | BAM | IndieBound
An expert at presenting herself, Diane Gottsman shows readers how to maintain proper, modern etiquette through building relationships, being authentic and putting others at ease, with simple, easy-to-read tips and tricks and graphics. You can learn how to fine-tune the skills you already have, learn to communicate more effectively and create more general, social interaction. With Diane, you can be your best, most charming self.
While classic etiquette is certainly valuable, it might not always be practical in today's society. Diane is a leading modern etiquette expert and a popular media resource. Her engaging demeanor and straightforward approach to daily etiquette dilemmas are current, informative, stylish and fun.
Among the most challenging skills to master as an adult is mastering etiquette in social, business and holiday exchanges. Situational etiquette varies greatly, depending on the time, place and people that surround you.